How to start a conversation in English
Categorias

Inglês

Data

junho 29, 2018

Tags
Have you already experienced a situation in which you felt as if you could say something to a foreigner but got afraid or shy because of your performance speaking in English?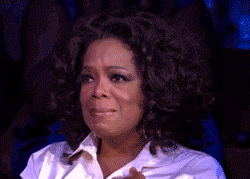 Don't worry! I wrote this post to help you start off on the right foot. See below some very useful sentences and questions you could say in order to make a good impression and get your conversation started with the person or people you are about to meet.
It's really hot today, isn't it?
Isn't the weather beautiful?
This sunny weather is great, right?
It's a lovely day today, don't you think so?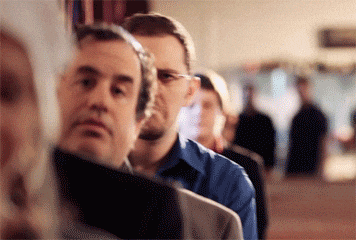 In case you are waiting in line, at an airport or a train station:
Have you been waiting long?

Do you know what time the ticket office will open?

Do you know what time the train arrives / the flight leaves?

Have you seen any attendant yet?
If the person is willing to talk with you, you can say:
Have you been here before?

Where are you flying to/ heading?

Where are you from?

Do you travel often?
Try to get more information, saying:
Do you know if there is a coffee shop around?

Do you know which stop is near the Museum?

Is there a bus/train that goes to Manhattan?

Do you know if they serve any meal on the flight/train?
People's answers may be as follows:
I've been waiting ages! (it means the person is a bit annoyed)

This flight / train is always late.

I can't stand having to wait so long!

I am tired of standing here!

*You can say: Absolutely!
Some people may feel glad about interacting with you. They may say:
Never mind. We will get there eventually!

Well, at least the seats are comfortable.

I hope they do not forget us here.

Oh well, I am sure everything will be all right.

You can reply: Yes, indeed!
Getting to know each other better:
Well, why don't we get together some day this week?

Do you have plans to visit Brazil? I could show you around!

We could keep in touch! Here is my e-mail address.

I really hope to see you again! It was great meeting you.
In case the person is speaking too fast, say:
Could you please speak slower? My English is not very good!

Please, speak slowly! I am not very fluent in English yet!

Would you mind speaking slower? I still have some understanding difficulties!

Excuse me?! I am sorry. Could you speak slowly? Thank you.
Well, I hope I've helped you to feel more comfortable. My advice to you is: Take risks! Don't be shy or afraid! Talk, even if you don't understand everything in the beginning. No problem if you make some mistakes. After you give it a start, just be natural, use a good intonation and try to remember the situations and sentences in this post.
See you!